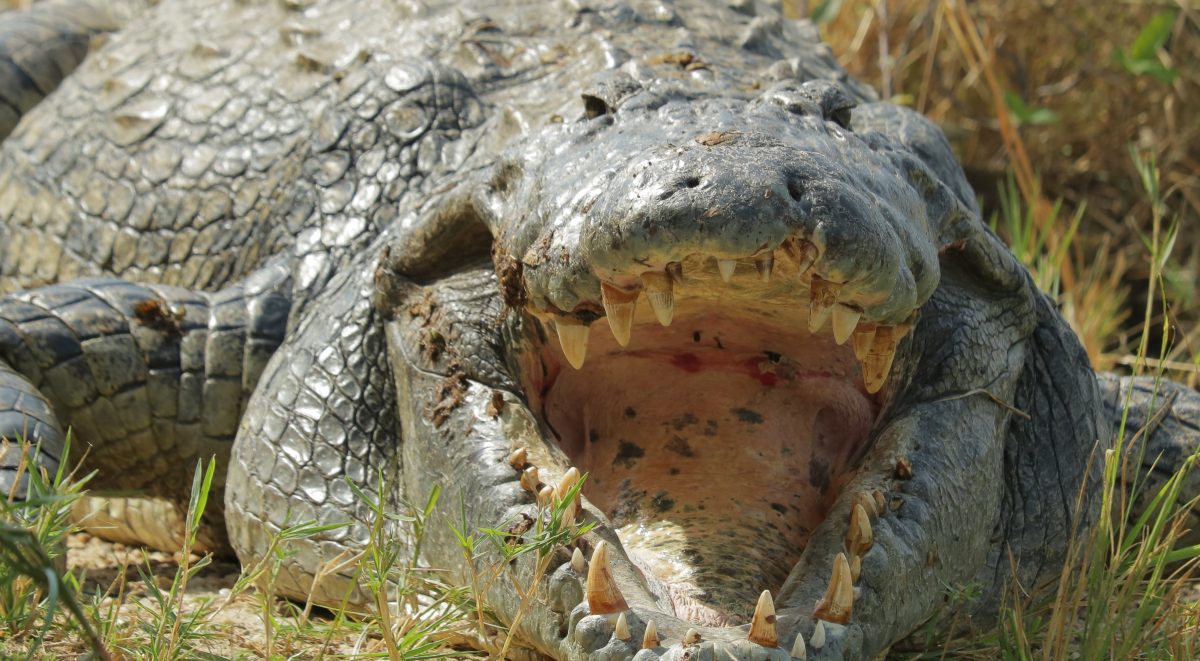 Eaten alive in Murchison Falls, A woman is stranded with 11 children and seek for help, the population in Buliisa is almost winding up due to the big threat and massive attack on human along the Victoria Nile in Murchison Falls National Park. On Wednesday October 28, 2015 at a time no could explain a girl by the name called Sophia, 21, arrived in Kampala on August 31, having just acquired her bachelor of Medicine. Her ambition was to continue with Tropical Medicine and later become a surgeon or gynecologist took a tour to Murchison falls national park for short holiday tour, unfortunate Sophia transported herself from Kampala to the park for the Nile crocodile.
Woman is stranded with 11 Children
In 2019 to 2022 the Nile river got flooded where by the Nile crocodile were starving due to the lack of food and had nowhere to sun bath due to the raising water level, when the water level reduced, it opens the area for the Nile crocodile chance to start looking for what to feed on. In early January 2022 up may 24 the Mubako local community around Buliisa district Uganda had so far lost 4 families member from the Nile crocodiles in the area.
The cause of the Attack
People of Mubako village had nowhere to go and find clean water source for their family and this had been one of the serious challenges in the area. The above family head was eaten by the crocodile 🐊. The man was called obedgiu Salim, he was born in mubako village, ngwedo sub county and Buliisa district. He was a peasant farmer. The man married a wife and they produced eleven children. He was a good man who never fought with anybody in the village but unfortunately he was eaten alive in Murchison Falls by a Nile crocodile and now the family is left without head. The man had gone to fetch water at the river late in the evening. So all the responsibilities are left to the poor woman who have nothing, and she can only afford a little job of digging in people's garden and get a small amount to buy food that can sustain them for some few days. But school fees she has no one to help since the man died the past 2 months but he left 8 children at school. So the woman claims no one to catch up her hands to support her children's education, that however much his husband was a peasant, but he could plan for his family. She cries and say that it's very hard to look after eleven children.
In march Wild Frontier Safaris staff member was also eaten alive in Murchison Falls by crocodile while on his duty. And not only that, but so many people within the society are crying and seeking for well-wisher to help them and install solar water project such that they can has the problem solve otherwise the entire community will be eaten alive in Murchison Falls.