Buliisa Education program 2021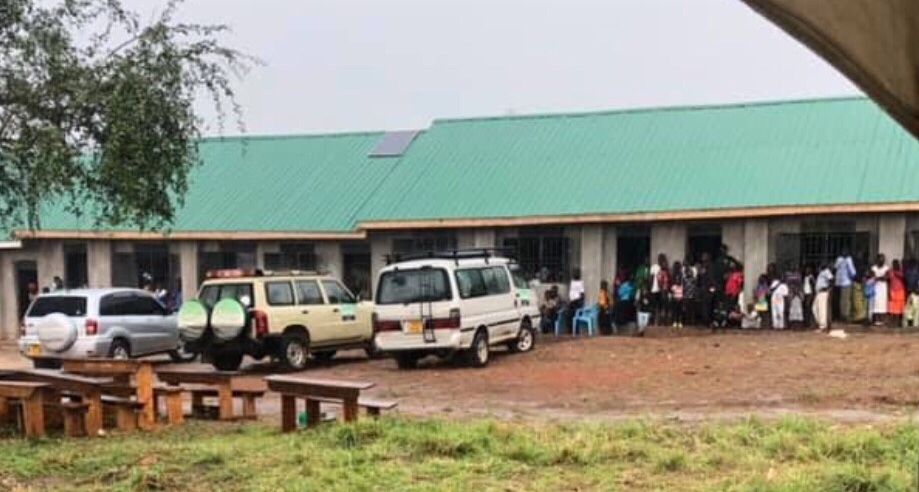 Schools and Community Sensitization – Buliisa Education program 2021
For decades, the vast majority of rural Ugandan girls have been unable to complete their education at the high school level. Most dropped out of school due to circumstances beyond their control, such as chronic poverty, inadequate academic support from illiterate parents, effects of HIV which have left them orphaned or forced them into the head-of-the-family role, and unfair customs and cultural influences which give priority to the education of boys. Without a basic education, few avenues are open to them.
Many girls are forced into early marriages for the sake of dowries and other income needed by their families to help them exist beyond subsistence level and/or to finance the education of their sons. As a result, these girls must deal with an increased risk of HIV/AIDS, rape, unwanted pregnancies, dangerous childbirths in far from ideal circumstances, and frequent marital violence. Others may end up as prostitutes or working as child labor. The loss of these girls' potential capacities as a valuable resource to Uganda is one of the major reasons for the increased ignorance, illiteracy, and increasing poverty levels in rural communities.
It is necessary to create better awareness of the value of education within rural schools and in the communities.   Mubaku Community conservation organization has a goal of reaching girls to a highly educated level and this campaign had started in 2014 in Buliisa district with support from well-wishers and (MEF). Over 250 students attend school and 300 parents/guardians had participated in the school, Women Empowering, borehole Water, Mubaku parent Adungu group, and Bee hive projects.  Education is the best path out of the grim cycle of poverty so many live in.
Dormitory objectives – Buliisa Education program 2021
To promote high academic performance in rural children through boarding school in the rural area.
Promote debate and athletics among the children while at the school.
To increase the school enrollment rate of girls by sensitizing community leaders, elders, parents, and especially the girls on the merits of education.
To identify potential girls for the next intake.
To build relationships through a continuous process of dialogue and education-enhancing campaigns and workshops to create trust between and among the various stakeholders.
To reduce the high risk of child abduction, rape, child labor at home.
Sensitize the importance of education to the children leaving in the rural area and motivate them
To promote the participation of all stakeholders in education and development initiatives.
To develop a team of Community Development Activists (CDAs) for the sustainability of this project in the long term.
To initiate a high-quality  Girls dormitory that will benefit the children who come from far and increase the performance of every rural child both in nursery and primary school.
Through several funding campaigns and the continued generosity of our donors, we made great progress last year 2020.
In response to this situation, as well as to the rising cost of tuition at boarding schools in the cities, we decided to focus instead on creating Bright Academy as our future secondary school and 3 acres of land was donated to us by the local community thanking the management for the great work done in the society.
This land was donated to allow parents, community leaders, and school representatives to meet to discuss and resolve important community issues, including girls' education, farming initiatives, health issues, tourism, parenting, micro-finance, and more in the Buliisa district.
Where we work from – Buliisa Education program 2021
Mubaku Community Conservation Organization headquartered is in Buliisa district, Ngwedo Sub County, Mubaku Village, with the branch in Kampala, Matugga in the largest city in Uganda, a landlocked country in East Africa, with a population of 37,580,000 people (2013 Census). Uganda covers an area of 241,038 km2 (93,065 mi2), Uganda's diverse landscape encompasses the snow-capped Rwenzori Mountains and immense Lake Victoria. Its abundant wildlife includes chimpanzees as well as rare birds. Remote Bwindi Impenetrable National Park is a renowned mountain gorilla sanctuary. Murchison Falls National Park in the northwest is known for its 43m-tall waterfall and diverse wildlife such as hippos, giraffes, and buffalo.
Despite being gifted by nature, there's still immense poverty in the rural areas that are home to 87% of the country's population. The illiteracy rate is 73%, the infant mortality rate is 37 per 1000 births, and the average life expectancy is 53.2 years. Roughly 25% of the population live under the poverty line, and nearly 50% are food energy deficient (2013 WFP). 1.5 million people living with HIV (2015 UNAID HIV and AIDS estimates).
The Buliisa district is where most of our work takes place. Located 305 km northwest of Kampala, on the shore of Lake Albert bordering Uganda and Congo, it has high rates of child marriage, domestic violence, and Early child labor along the lake shores.
We are also extending our work to the most unsubstantiated fishing villages like Walukuba, Kabolwa also sensitizes the local in the area how important education is in the current generation through projector videos.
Education 
The educational system in Uganda is structured around 7 years of primary education, 6 years of secondary education (divided into 4 years of lower secondary and 2 years of upper secondary school), and 3-5 years of post-secondary education. The system has been in place since the 1960s. The school system is based around a predominance of public schools (government-run) and private schools. As in most such educational systems, there are obvious differences in quality between the public and private schools, especially with regards to the urban/rural divide.
In 2007, Uganda became the first Sub-Saharan African country to introduce universal secondary education, which came 10 years after it introduced universal primary education. This has resulted in more pupils from primary school attending secondary school via government subsidies and it is widely recognized that Uganda has made very significant progress in providing access to schooling for primary and lower secondary aged children. Some private schools have also contributed to this pioneering system. Furthermore, this has resulted in the government building more schools and employing an increasing number of teaching staff. Furthermore, girls from poorer backgrounds have also seen their attendance in public schools increase considerably as a result.
The only flaw with the government's investment in education seems to be that quantitative increases have not been met by qualitative increases. A number of obstacles are hampering the government's attempts in terms of educational outputs: inadequate teaching space and material; a shortage of teachers; and inadequate disbursement of government funds, these have affected most of the rural people beyond doubt.