Oil affects people in Buliisa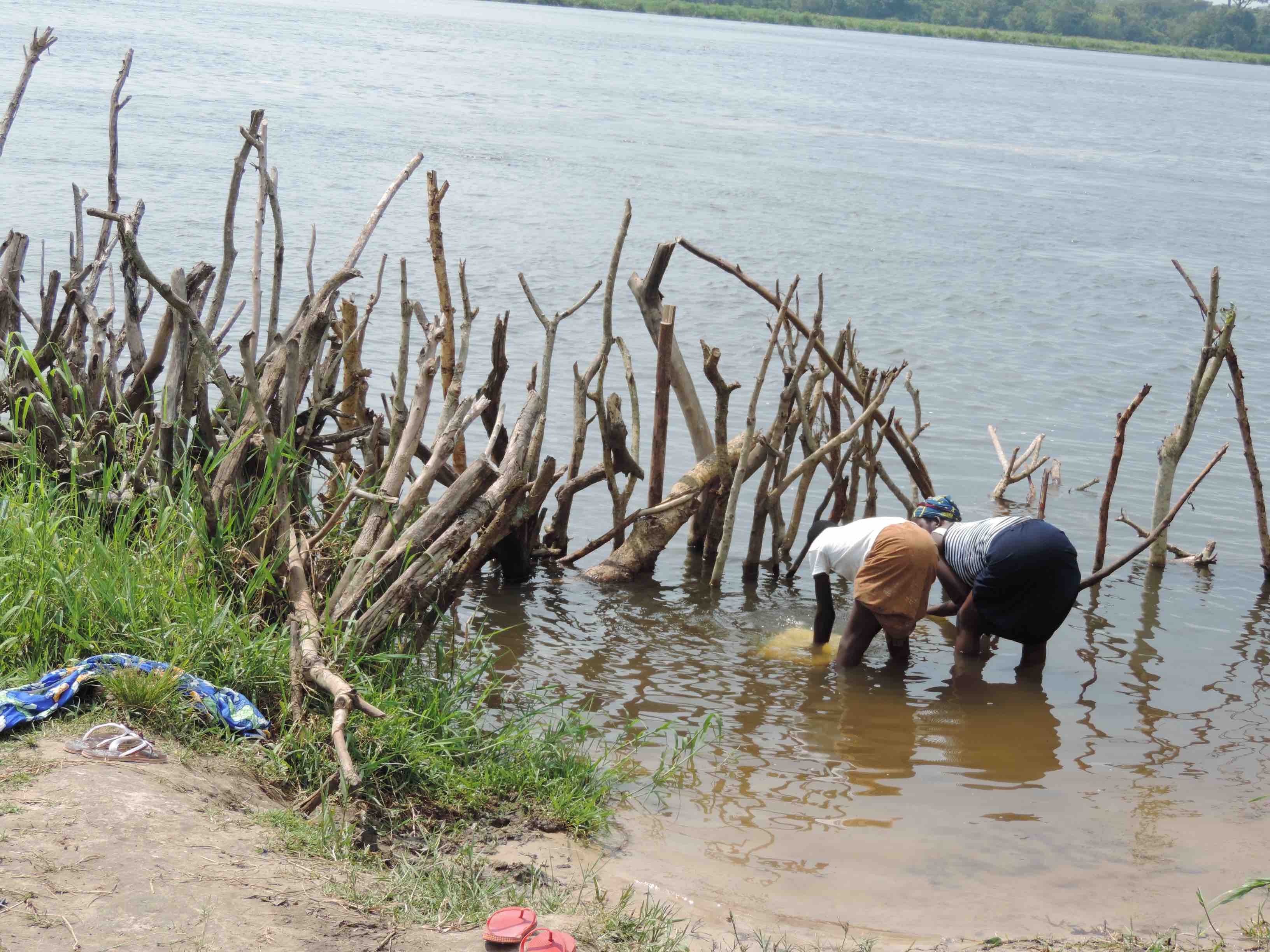 Oil affects people in Buliisa – Ngwedo sub-county is found in Buliisa district, Bunyoro sub-region with mainly Alur and Bagungu, Banyoro, and other tribes like Bahima who are cattle keeper. It's a foreign, underdeveloped location with poor internet connectivity, local communities suffering from oil, gas, and mining projects don't have access to such information and usually lack understanding of the character, process, and impact of extractive industries. As a result, local communities are generally not conscious of their rights, including the general regulatory framework for extractive projects. they're therefore unable to arrange themselves to effectively participate within the design, planning, and decision-making process around oil, gas, mining, and other large-scale infrastructure projects happening in their land.
Oil affects people in Buliisa
Around the early beginning of September 2020, the Mubaku Community Conservation organization conducted interviews in Ngwedo Sub-county from two villages of Mubaku and Ngwedo center to know the community perceptions on the continued oil Project within the area. The interviews revealed that in other villages like Kasinyi, Uduk 1 and a couple of then Kilyango communities face similar challenges.
In all the affected Villages Total E and P alongside Tullow Uganda have erected signposts and marks on the homes which will face demolition.
In the instruction on signposts, they said the markers on the homes shouldn't be removed because they administered a survey and census which led to the demarcation of the precise areas.
According to the notice, all the affected persons within the demarcated area were identified and their properties were recorded for compensation. These are Muwambura Kusiima, Onen Bone, Nicholas Ozelle Kiwanuka, and people, all this were suffering from the road Atacama had already signed the contract.
Omiai who was feared to us and told us to not reveal his name, a resident of Avogera said after signing the cutoff date, life became so difficult for him and his family.
''We had remained with half an acre of land which might not be ready to sustain my family. We waited until August this year for compensation but to no avail, we even don't know the district land rates for compensation", He added.
He also complained of his family burial sites because he claims they're not considered for compensation.
"The land is already gazette which suggests, no activities should happen but where can we bury the dead, "He asked.
The surveys to mark the road for tarmacking were done but they refused to catch up on the house but they comply with compensating the Veranda.
He blamed the corporate subcontracted by Total E&P, the Atacama for avoiding responsibility.
He said the govt understands what's transpiring but they're not helping out.
He said the company should allow them to possess access to their land for cultivation "Why are they taking goodbye why don't they provide us our money and that we go purchase land elsewhere", He wondered.
He asked them to extend the rates because the worth for money is increasing "Why are they selling the land an equivalent rate as we sell for our relatives".
Omiai said there have been scenarios that happened within the central processing unit where land was compensated at extremely low rates which shouldn't happen to them because the oil companies and government will enjoy the oil at their own expense.
Bwad (not a true name), a resident from Avogera village said that Oil companies told them to plant short-term crops and yet they don't have land to cultivate.
"We have taken a year yet they need to block us from cultivating yet life is increasingly becoming hard", Bwad said.
She added that the community in Avogera predominantly depends on cassava yet it takes quite a year to cultivate which needs land.
She wonders once they can pay them because they're not ready to send their children to high school.
She said the Atacama company refused to buy certain things like traditional Shrines.
Nyabingi, resettlement planning member of the resettlement action plan1 told us that assessment was done but the land rates and crops weren't given out.
The company alongside the Buliisa district and ministry had their own descriptive ways of rating the crops which eliminated most natives from benefitting from the destroyed crops.
The company used standard agronomic practices yet the locals had their own ways of handling farming which pushed out more people from benefitting from the compensation.
What should be considered to the local community of Buliisa
Atacama Consulting and Total is rumored to possess left the world yet the locals haven't yet been compensated.
He is wondering when the locals will start receiving payments and what is going to happen to people who got stop dates.
The locals had been having complaints but nothing was done about the grievance form, therefore, they're seeking an independent body to handle the grievances.
They encouraged locals to open up businesses but the oil workers aren't allowed to eat food from the make-shift restaurants.
Total E&P claims that locals don't meet the minimum standards for procurement.
He suggests that the land rates should be increased to eight million an acre.
Afo, a resident of Kisomere village informed the Albertine Watch that they weren't issued documentation after the survey because Atacama and Total used GPS rather than a tape.
Total E&P wants them to register their businesses and attain documentation through a training course which is tough for the locals.
"Look at the sun, the year has come to an end and these people have adamantly refused to pay us", He said.
The LC1 of another village (name withheld for security reasons) said the compensation methodology has frustrated the efforts of the locals because they pay it in their own terms.
He said they also take their own time to pay the compensation like one to 1 ½ year.
Oil affects people in Buliisa
Oil, gas, and mining projects, given their scale, intensity, and duration, have a profound impact on local communities, their health, safety and environment, economic livelihoods, and social relations. With many of those projects increasingly happening in Uganda that are experiencing serious problems together with her regulatory framework, revenue management, and government capacities, the danger of a 'resource curse' is probably going to be high in Uganda.
Institutional and regulatory reform can help reduce this risk. However, experience shows that albeit laws, regulations, and management systems are in situ, the daily reality of political interference, corruption, and other sorts of 'elite capture' in countries like South Sudan, DRC, Nigeria, Kenya, Afghanistan, and other countries where there are tons of extractive activities, often means oil, gas and mining projects don't play their foreseen role as 'kick-starters' of the local economy. On the contrary, local communities are often faced with the negative impacts of those projects within the sort of pollution, social disruption, human rights abuse, and disturbed local markets.
With little or no access to relevant information and technical advice, limited public participation, and weak organization, local communities confronted with the arrival of oil, gas, and mining companies often cannot realistically assess the potential risks or advantages that a project might bring back their community. As a result, they're unable to interact effectively and in a timely manner with government and corporations to make sure that the project becomes beneficial to their community. If subsequent negative impacts aren't adequately redressed, and if benefits are unevenly distributed among different groups, the trust is going to be undermined, and therefore the risk of communal and community, company, and government tensions will increase. When this happens over an extended period of your time, some community members just like the unemployed youth might in extreme cases resort to the destruction of and violence against the corporate and government installations and personnel.
Delay in land compensation
As Mubaku Community, we believe that strengthening local communities through conservation and education, sharing, skills development, and meaningful, multi-stakeholder dialogue will help to make sure that oil, gas, and mining projects if accepted by the communities, benefit ordinary citizens. Local communities must be enabled to develop and express their own vision for a sustainable future and to know the structure of the extractives industry, the national legal and policy framework, and therefore the international normative frameworks and practices. With the support of a robust civil society network, they're going to then be ready to engage more effectively and constructively with companies and government. Oil affects people in Buliisa as a result, social tensions and violent conflict in oil, gas, and mining areas are often significantly reduced or may be prevented. If also combined with responsible production and transparent and accountable revenue management, oil, gas, and mining can bring significant social and economic benefits to the citizens of Uganda.